UK Imams agree to perform underage marriages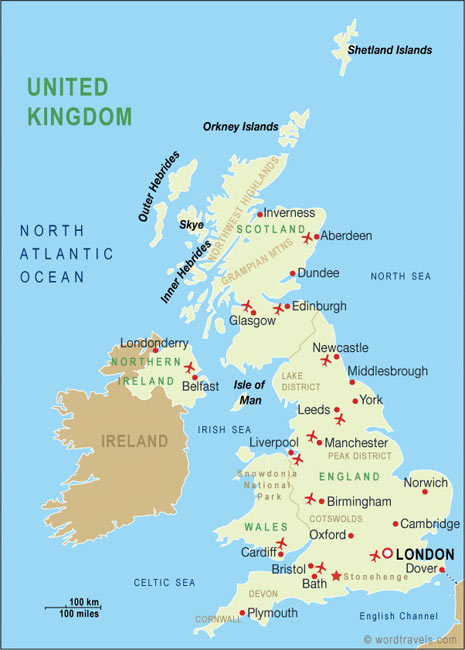 The match funding was the perfect incentive for the public; knowing that their money would be doubled by government, thereby making twice as much difference to those in need. The pilot enabled us to generate funding that would not otherwise be available and, in the case of Retrak, meant we could reach out to more street children and expand our reach to include Tanzania and Malawi. Retrak was one of the smallest UK-based NGOs to secure DfID match funding so it was an extremely significant opportunity for us and the children we work alongside. We did fear that DfID might view an organisation of our size as too risky, preferring to concentrate funding on the big UK NGOs with a track record for running major appeals and with an established supporter base. What made a big difference was having staff at DfID with whom we could liaise directly during negotiations about our aims, timescales, communications plan and memorandum of understanding. This led to a constructive agreement for both parties, helping build mutual respect which continued throughout the appeal. As a result, advice and ideas were shared beforehand and throughout the appeal's delivery, creating a genuine sense of partnership. Not everything went according to plan; there were minor issues to be resolved over wording and how the UK Aid logo should be incorporated. Applying for, and getting this funding required us to make operational changes: we put together a project team to take care of finance, fundraising and communications and directed our fundraising energies solely towards the appeal for its duration. Our average annual income is about 1m so the donations and DfID match funding split over two years was worth just below 20% of yearly revenue. Now that the scheme has been opened up to all British NGOs, the following points might be worth considering if your organisation hopes to apply for match funding: The application and reporting processes was reasonable in terms of level of detail requested about the appeal and planned usage of money. The timescale for formal approval was longer than expected. For instance, our organisation had to be assessed by the professional services firm, KPMG, whose report was reviewed before contract.
U-Lock-It, UK implements Self Storage Manager at their 3rd Site
Photo: ITV Exposure Religious leaders appeared willing to agree to perform underage marriages at some mosques across the UK, an ITV investigation has discovered. Two undercover reporters called 56 mosques for Exposure to ask whether they would perform the marriage of a 14-year-old girl. Two-thirds of those contacted refused to perform the marriage, and many of them made clear they found the request abhorrent. But 18 of the respondents spoken to agreed. An undercover reporter called the Al Quba Mosque and Shahporan Islamic centre, in Manchester, posing as a single mother who wanted to have an Islamic marriage, known as a nikah, for her 14-year-old daughter. The Imam at this mainstream mosque, with a congregation of one thousand, told her "that's not going to be a problem". The Al Quba Mosque and Shahporan Islamic centre and the Imam were approached for comment but have not responded to the programme. Around 400 schoolchildren mainly girls from South Asian communities – are forced into marriage every year in the UK, according to official Government figures. The vast majority of forced marriages of British children happen abroad, according to official statistics. But the Exposure investigation has been told by experts in the field that children as young as 10 are being forced into marriage in the UK. "Meera" said she was married in the UK when she was 15-years-old. She told the programme she found the experience so devastating that she has not been able to tell her friends or family, and she remains trapped in her forced marriage, 40 years on. Nazir Afzal, Chief Crown Prosecutor for the CPS North West, told Exposure that "forced marriage is probably the last form of slavery in the UK". He said: The law in this country is very straight forward, that you cant marry until youre 16, also that you cant engage in sexual activity consensually until you are the age of 16.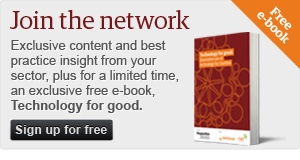 Markets close in 1 hr 43 mins Stock Watch U-Lock-It, UK implements Self Storage Manager at their 3rd Site Press Release: E-SoftSys 3 hours ago Print BLUE BELL, Pa., Oct. 7, 2013 /PRNewswire-iReach/ — E-SoftSys, developer of Self Storage Manager one of the leading management software programs for the self-storage industry, announced today that U-Lock-It, headquartered in Northwick, United Kingdom has successfully implemented and gone live on the Self Storage Manager program for their third site located at Runcorn. (Photo: http://photos.prnewswire.com/prnh/20131007/MN92229 ) U-Lock-It has been using Self Storage Manager at two of their sites located in Northwich and Middlewich for several years and are very pleased with the features provided by Self Storage Manager, as well as their 24×7 customer support. E-SoftSys has performed customizations at a rapid pace to meet some unique requirements of U-Lock-It. As the growing self-storage industry in UK and rest of Europe continues to look for ways to reduce costs, increase revenue and improve customer service, Self Storage Manager has become a product of choice for both single and multi-facility operators to streamline their operations and stay competitive. "We decided on implementing Self Storage Manager as it was a great fit for our business due to its advanced features, ease of use,24×7 customer support and compliance with UK statutory requirements. We have been using Self Storage Manager since 2008 and found that the software is very user friendly and helpful in drastically reducing the waiting time for our customers when they move in. Additionally, Self Storage Manager has helped us to automate several of our processes," said Bill Shipsides, Director of U-Lock-It."We are also very pleased with the regular software upgrades, cordial and sincere effort by their implementation and support teams in assisting us to quickly implement the software. We would be glad to recommend Self Storage Manager to other storage operators in the UK." According to Kat Shenoy, President & CEO of E-SoftSys, "We are very pleased with the growing number of satisfied Self Storage Manager customers in the UK. I believe we have the right product offering to cater to the requirements of self-storage operators of any size. More and more self-storage companies across the globe are switching to our management software due to our superior customer support, turnkey software implementation solutions, strong expertise in Microsoft technology and rapid product enhancements. Our focus is on ensuring 100% customer satisfaction and as a result we have achieved significant growth as a management software provider to the self storage industry.
UK Tracks Of The Week: Little Simz, Smiler, SP
Artists include Little Simz, Smiler, and SP. Little Simz "Deranged" The latest female MC to prick up the ears of the UK's urban music industry is 19-year-old Little Simz, whose flow is cutesy while the bars are feisty. Her fourth mixtape, Black Canvas, has been co-signed by the likes of BBC Radio 1's Zane Lowe and the legendary music exec that is Sylvia Rhone, and she continues to tick boxes for many-a-tastemaker. Taken from the aforementioned mixtape, "Deranged" sees Little Simz "blurring the lines between reality and madness" over the instrumental used for Earl Sweatshirt's "Hive." And the visuals are just as trippy. Smiler Feat. Blade Brown & Black The Ripper New Day What happens when you put a back-in-the-day-style lyricist, a road rapper, and a conscious-minded MC on a mellow hip-hop production? Smiler, Blade Brown, and Black The Ripper with "New Day" thats what. On Smilers The Coming mixtape track, each rhymer opens up about their climb in music, with Black The Ripper taking the prize for standout line: "You dont know about my independent grind/Underrated, underestimated, and Im unsigned." SP & FuntCase Feat. Hitman Liars V.I.P Nothing beats screwface-inducing grime like SP, FuntCase, and Hitmans "Liars V.I.P": straight-up raw aggression, unashamed braggadocio, and the dirtiest beat. The Midlands seems to finally be getting the recognition it deserves for its grime talent. About time, too.